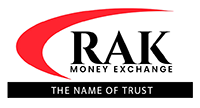 Thank you for booking order online.
Order Number: 3655
From
to
Rate
Total
GBP
INR
GBP @ 103.0000
GBP 170.00
GBP
Lira
GBP @ 22.5000
GBP 3500.00
GBP
USD
GBP @ 1.1990
GBP 250.00
GBP
SAR
GBP @ 4.3500
GBP 540.00
GBP
SAR
GBP @ 4.7500
GBP 540.00
Grand Total
GBP 5000.0000
Booking Details
Full Name
Mr. test test
Email
test.test@gmail.com
Contact Number
07525680054
Selected Branch
EAST HAM
Type
Buy
Important Notification:
Please read carefully before you leave for the collection.
Collect your Instore Branch collection order on the same day in between office hours.
Kindly read the Terms and conditions for payments and necessary supporting documents.
All orders area accepted subject to stock and denominations availability at your selected branch. A member of our team will be in touch promptly only if the currency booked is not available and advice you alternate collection time.
Please print the order confirmation receipt and present on the selected branch counter or you can quote the reference number with your ID for collection.